associations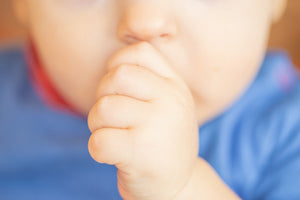 Thumb sucking or dummy, which is better for my baby's teeth?
Babies are naturally driven to suck - after all, their survival depends on it. Though sucking isn't always restricted to the breast or bottle and some babies also love to suck on their thumb, fingers and/or a pacifier (dummy). 
Many parents are concerned about the impact of finger/thumb or dummy sucking on their child's teeth and wonder which is better.